France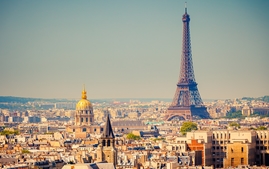 France is a country in Western Europe and the second largest country in Europe. The country has an area of 674843 km2 including all overseas territories with a total of 66 million inhabitants. Contemporary it's a decentralized unitary state and a democratic semi-presidential republic. The country is among the 20 most developed countries in the world.

France knows three different climate zones, depending on the region. Furthermore, France is relatively uncrowded in comparison to other countries in Western Europe. Because of this there is a high demand for doctors mainly in the French countryside for a variety of doctors and paramedics.

The French health care is one of the most expensive In the world. In 2008 France spent 11.1 of its gross domestic product on health care. The care is provided in hospital or in private clinics which are run by fairly established medical specialists or GPs.
Like this location?