For Medics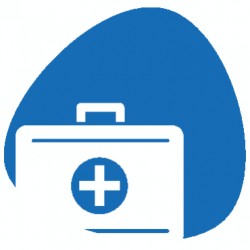 Any medical professional looking for an adventurous job abroad is more than welcome to seek contact with us. We have vacancies for both temporary and permanent positions in many countries around the world. The majority of the positions are offered abroad.
Currently MMedical offers a wide range of jobs for almost all types of medical professionals. We strive to keep our offer as dynamic and diverse as possible. Because of the large amount of interest in our company we cannot manage to put all our vacancies on the website. MMedical therefore advises you to contact us if you are looking for a position that is not published on the website. In many cases we have the position you are looking for available in our database. Through our website, newsletter, Facebook and Twitter, you can keep abreast of the latest developments concerning our activities.
Medical Specialists
MDs
Paramedics
Medical Specialists
At this moment MMedical has a lot of vacancies for medical specialists. Whether a doctor is eligible depends on several factors. An important issue is the amount of post-speciality experience. For a lot of posts there is a minimum of two years post-speciality experience.

MDs
At this moment the amount of posts for young residents is greatly increasing day by day. Please keep yourself updated by visiting our website frequently.

Paramedics
Besides medical doctors we are also focussing ourselfs on vacancies for paramedics. We are planning to offer vacancies for physiotherapists, nurses, dentists etc.Please do keep yourself updated by visiting our website frequently.

International Medical Vacancies