For Medical institutions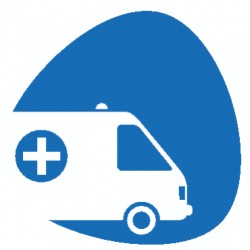 Each hospital, private hospital, nursing home or other medical institution in healthcare that is looking for medical professionals in order to increase their performance regarding their activities, we invite to contact us. On the basis of your requirements, specifications and information we can pair the most appropriate medical professional to your organisation.
We can be of service for both temporary and permanent employment or recruitment. MMedical is the ideal partner for the recruitment of adequate medical staff, because we, through our own experience in the clinic, know what real requirements must be adhered to and which doctors are then most suitable for the given vacancy.
Besides that ee have an extensive database of medical professionals, which though us and with the consent of the candidate is available to you.
To register a vacancy, please go to the following page: "register vacancy". If you are interested or have any questions about our services, please contact us.
Hospitals
Specialized clinics
GP Practices
Hospitals
MMedical is open to any kind of medical institution. Most of our current offerings include positions in hospitals. We work with government hospitals as well as private hospitals. To each position for each department within your organisation you can register your current vacancies with us.

Specialized clinics
Besides the fact that MMedical has many positions in hospitals, we also strive to offer a wide range of vacancies in specialized clinics. If you represent a specialized clinic and you are looking for medical professionals the moment, then please contact us.

GP Practices
MMedical has a large amount of general practitioners in its database. Our selection of GPs ranges from young GPs to established practitioners. If you are currently looking for a GP, MMedical would love to help you in order to fill your position.

International Medical Vacancies